Description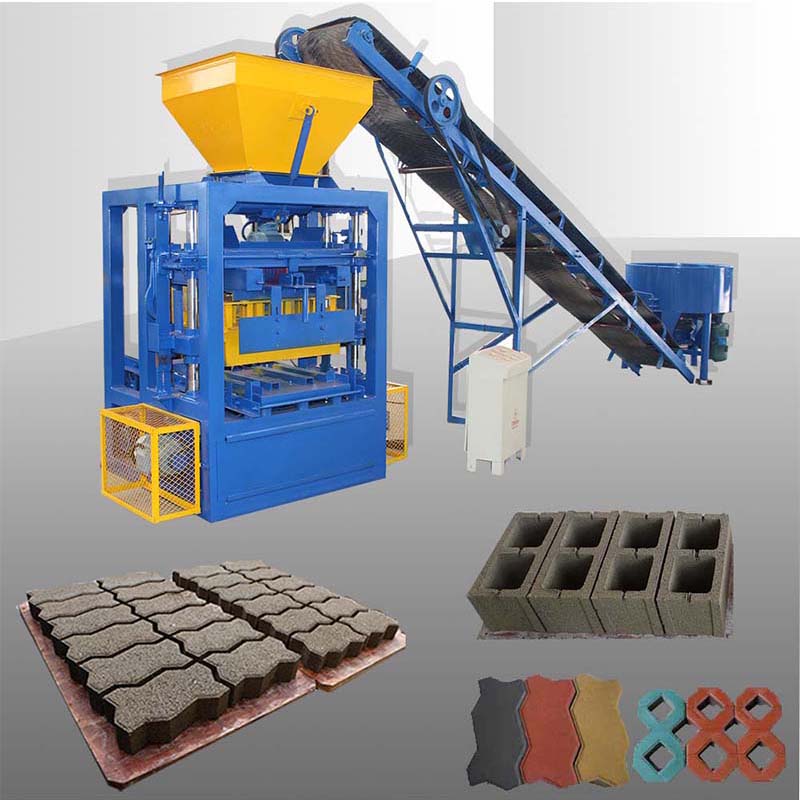 ► Main advantage of this hollow brick making machine
1. QTF4-24 can not only make concrete block, but also apply to fly ash, slag, crushed stone and other materials of 
paving block production
, besides, this 
block machine
 can produce various shapes of block bricks simply by changing different mold.
2. QTF4-24 
block making machine
 adopts formwork table vibration, which makes concrete liquefied and discharged completely in 2-3 seconds, and ensures high density of products.
3. The newest vibration technology and arch-breaking device are used to control the feeding and mold vibration respectively, and this is the improvement of traditional static brick-making machine. Furthermore, the most uniform feeding and forming optimization are realized.
4. QTF4-24, as our most popular semi-automatic concrete 
block production line
, has been greatly improved compared with the old static brick-making machine, electrical system, integrated automation control and so on. It is convenient for workers to master the operation and maintenance technology.
►Technical parameter

► Different shapes brick samples for your reference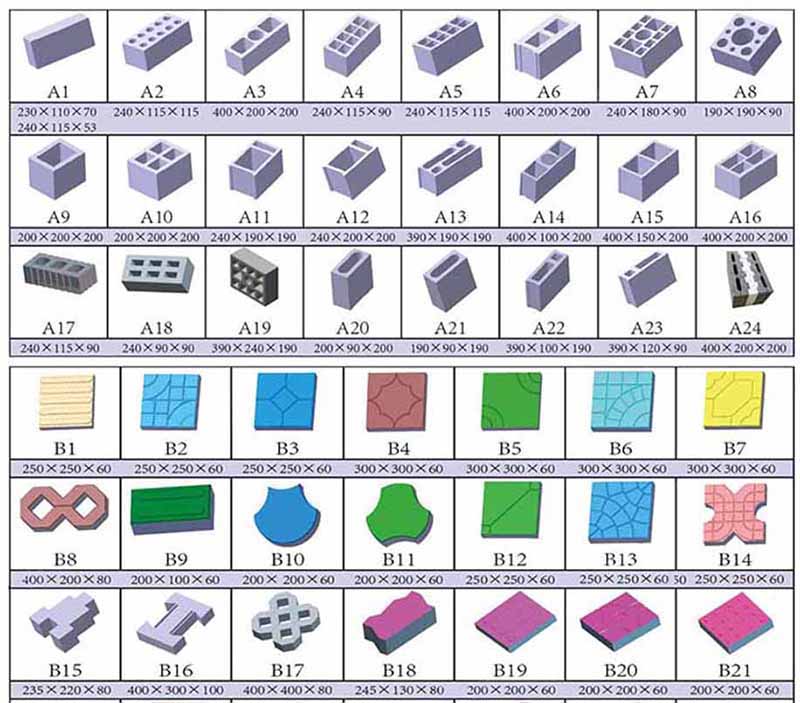 ► Customer visiting