FULANG MACHINE
Professional China Supplier with more than 20 years experience for specialized in all kinds of Block Making Machines, Like Concrete Hollow Block Machine, Egg Laying Block Making Machine, Soil Eco Brick Machine, Automatic Brick Machines and so on.
We are the proprietor of a world-class R&D center. As a hi-tech enterprise of Shandong province, we have been declared as a national technology center and a designated employer of post-doctoral graduates.
Our core staff consists of 1 honorary fellow of the Chinese Academy of Engineering, 10 senior engineers, 31 senior technicians, and more than 160 R&D specialists. Over 5% of our revenue is invested in technological development each year.
In recognition of our many accomplishments, FULANG has been presented with numerous honors including the "National Energy Technology Advancement Award", "Shandong Outstanding Energy Conservation Award", "Shandong Technology Advancement 3rd Place Award", and "Linyi City Technology Advancement 2nd Place Award". So as to our company attracted many home and abroad customers to visit us.
Through meticulous management and perseverance, we will exceed all expectations. With quality as our highest priority, we have established an optimized control & regulation system. Support from a large distribution network and world-class customer service have allowed our products to gain momentum in a fiercely competitive market. We have led the competition by passing the certifications of both CE and the ISO9001:2000 Management System.
Know Our History
1999
Factory founded
Since its establishment, the company has formulated the development strategy of independent development and creation of national brand. We have organized a team of domestic cutting-edge scientific research talents and learned advanced technology at home and abroad. At the same time, improve the quality of service as the main strategy of the company's development.
2000
Company expansion
2000 is a year of rapid development of the company: expand the factory, further expand the scale, from most of the external processing to independent production; Expand overseas sales and export business; Passed the ISO9001:2000 certification, the implementation of ERP management.
2006
Cooperated with Germany company
Started to establish long-term partnership with many German companies, greatly improving the output and quality of products. Soon the company has become the industry's top leading enterprises. Established a key customer reception department to clarify responsibilities and improve service quality.
2007
Set up import and export company
With the continuous increase of domestic sales, the company has established a foreign trade department. Our products are deeply loved by foreign customers, and the foreign market is expanding rapidly. Our brick making machines have been sold to more than 100 countries, and thousands of customers have visited the company.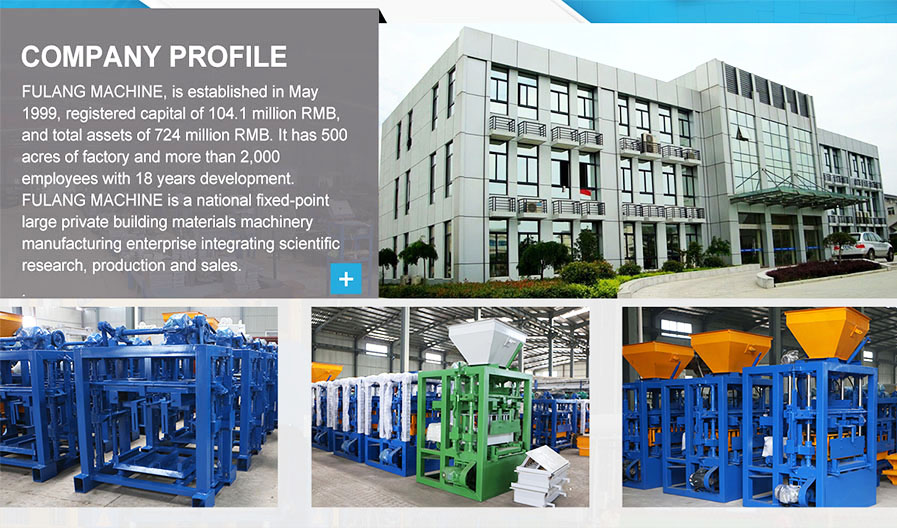 ♦ So far, about 1200 customers have visited our factory. We also have engineers staying abroad to help you install machines and train workers around you.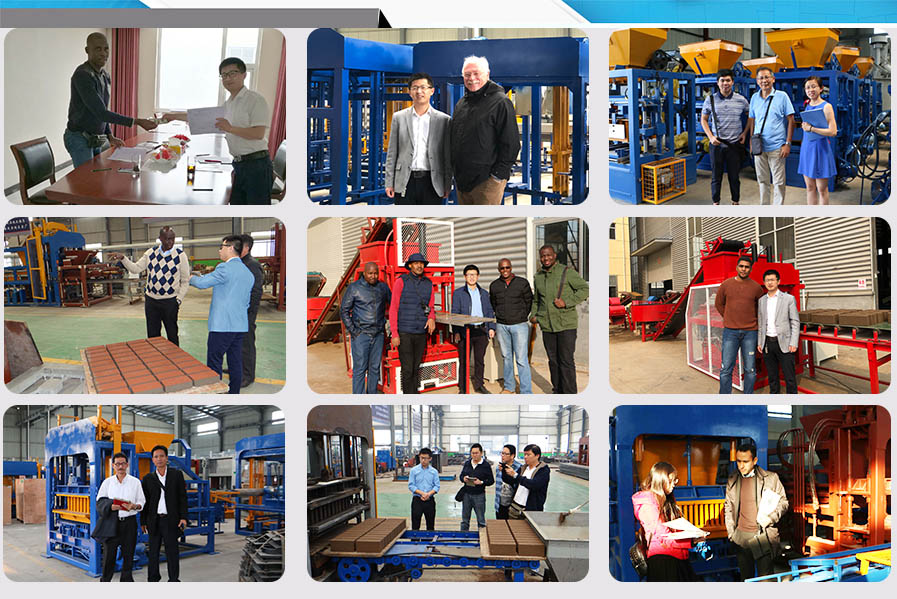 ♦ Engineers are available for installation Abroad with senior experience of professional installation.