Description
►Brief introduction of this automatic compressed earth block machine for sale
This is a hydraulic automatic interlocking
brick machine
, which has the following advantages:
1. Diversified functions: Different molds can be customized according to the needs of customers. Clay bricks of different shapes can be produced by changing molds, including pore size, number of holes, logo addition and other special designs.
2. High efficiency and high yield:
This is a chain 
brick machine
 with high efficiency and full automatic production mechanism. The molding cycle of bricks is only 10 seconds and 14,400 bricks can be produced every 8 hours. Production is efficient and labor saving. However, if customers want to reduce the cost, they can choose to buy the host and supporting equipment according to their own needs.
3. High-quality molds: The world's most advanced wire cutting technology and heat treatment technology are adopted in the process of making molds, extending the service life of the molds and improving the precision of block size (the error is controlled within 0.02mm). The bricks produced are of high accuracy.
4. Advanced molding technology: Adopting hydraulic molding technology, the pressure can reach 60MPa, rapid brick molding, good molding quality, high brick density and high strength.
►Technical parameters and theoretical production capacity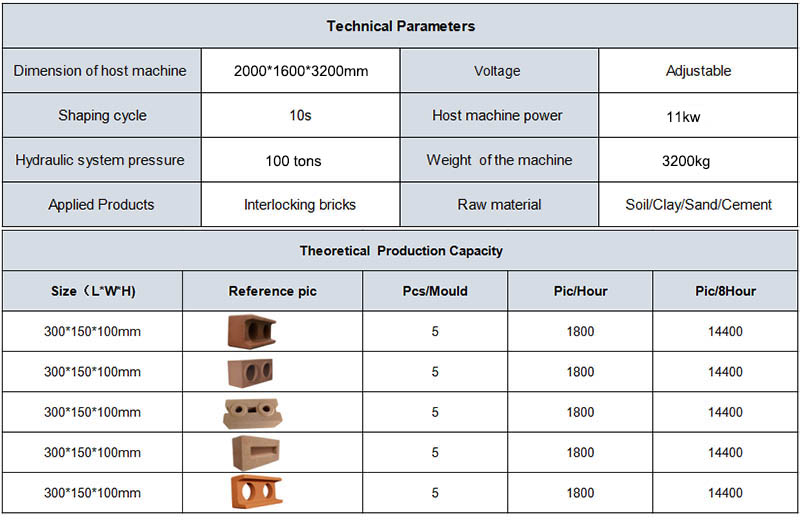 ► Different brick samples 
The following is only part of bricks for your reference, if you have other special needs we can customize other brick for you.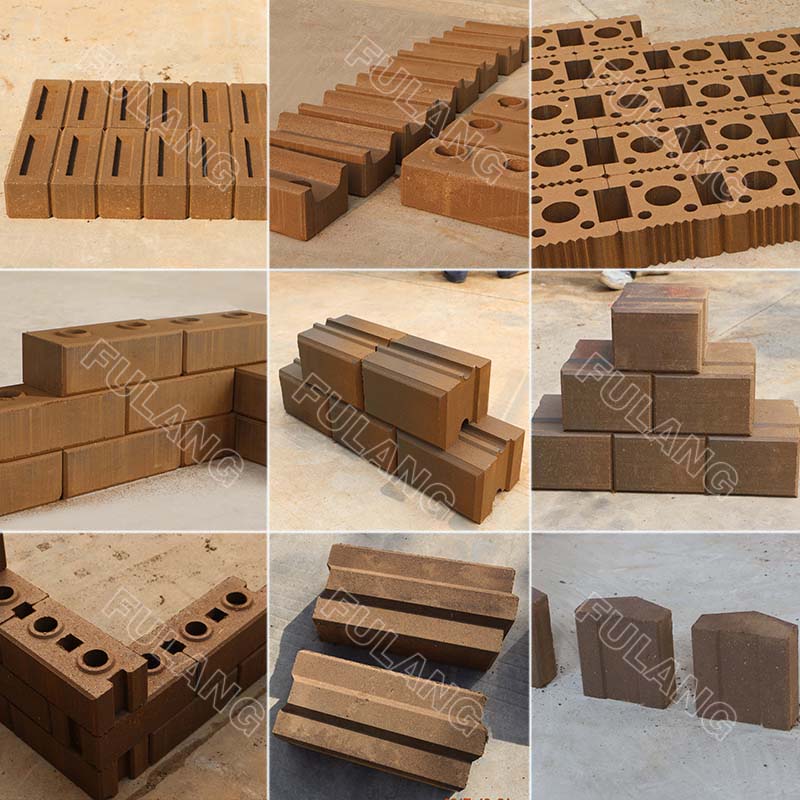 ► Customer visiting