Description

▶ Main advantage of this soil interlocking brick machine 
1.This small scale brick making machine is powered by electric motor engine, and the diesel engine is also available.
2.This hand operated brick making machine has a simple operating system, workers can operate the machine by simple training.
3.The mould uses precise wire cutting technology and carburizing heat treatment technology, so the mold life is longer than common mold.
4.The clay brick moulding machine can produce different clay brick size block by changing mould.
5.This machine adopts hydraulic pressure system to shape the brick, so bricks produced with high quality.
▶ Technical Parameter and Production Capacity
Host machine dimension
1400x800x1605mm
Weight
500Kg
Shaping time
10-15s
Pressure
16Mpa
Motor power
25kw
Power
Electric motor
Block size
 Customized
Piece/Mould
2
Production capacity example

300*150*100mm: 5200pieces/8hours

 250*100*80mm: 5200pieces/8hours

 150*150*100mm: 10400pieces/8hours
▶
 Brick samples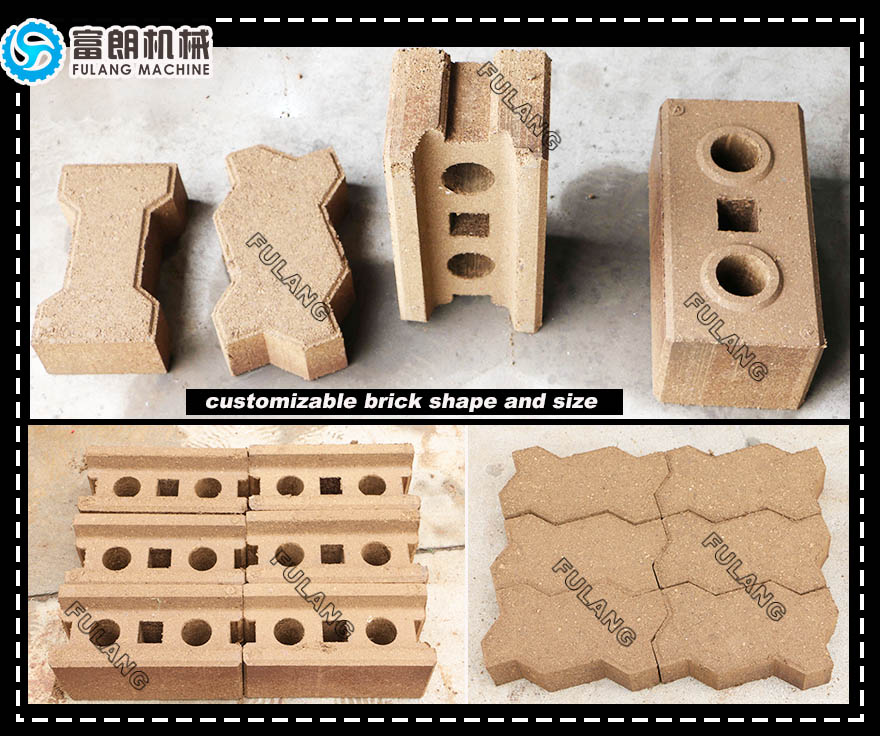 ▶ 
Customer visiting