Description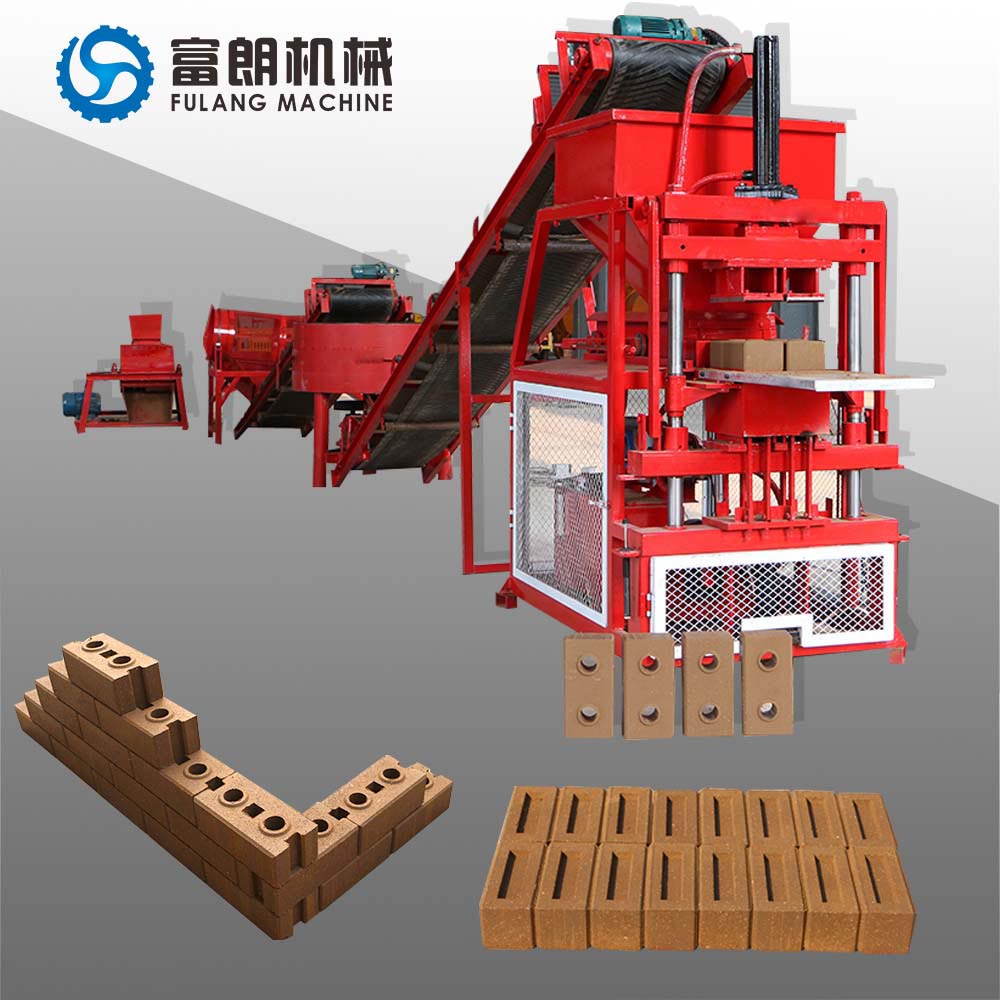 ▶ Main advantage of this clay brick machine
FL2-10 is a fully automatic brick production line. The machine is made up of soil crusher, soil sieve, Panasonic mixer, conveyor belt, and main engine. The following is the detailed information of this machine.
One machine multipurpose
The utility machine with multiple functions can be used to produce different shapes of interlocking bricks just by changing moulds.
Advanced technology support
The machine adopts hydraulic pressure molding technology, the pressure can reach 40MPa, so that the working state of the brick making machine is more stable and efficient, the quality of the bricks produced is better, the density is greater, and the strength is higher.
Rapid prototyping technology 
The machine is rapid prototyping brick-making machine with a molding period of 10s. It can be completed just by pressing the start button. It has high production efficiency and saves manpower. It can produce 5760 pieces bricks per 8hours.
Wire cutting and carburizing technology
Precision wire cutting and carburizing technology are used to extend the service life of mould, improve the accuracy of the block size, and make the bricks have better performance and longer service life.
▶ Main technical parameters
| | | | |
| --- | --- | --- | --- |
| Dimension of host machine |  1600*1000*2210mm | Voltage | 380/415/440V |
| Shaping cycle | 10s | Host machine power | 7.5KW |
| Hydraulic system pressure | 40Mpa | Weight  of the machine | 3T |
| Applied Products | Interlocking bricks | Raw material | Soil/Clay/Sand/Cement |
▶ Brick shape samples