Description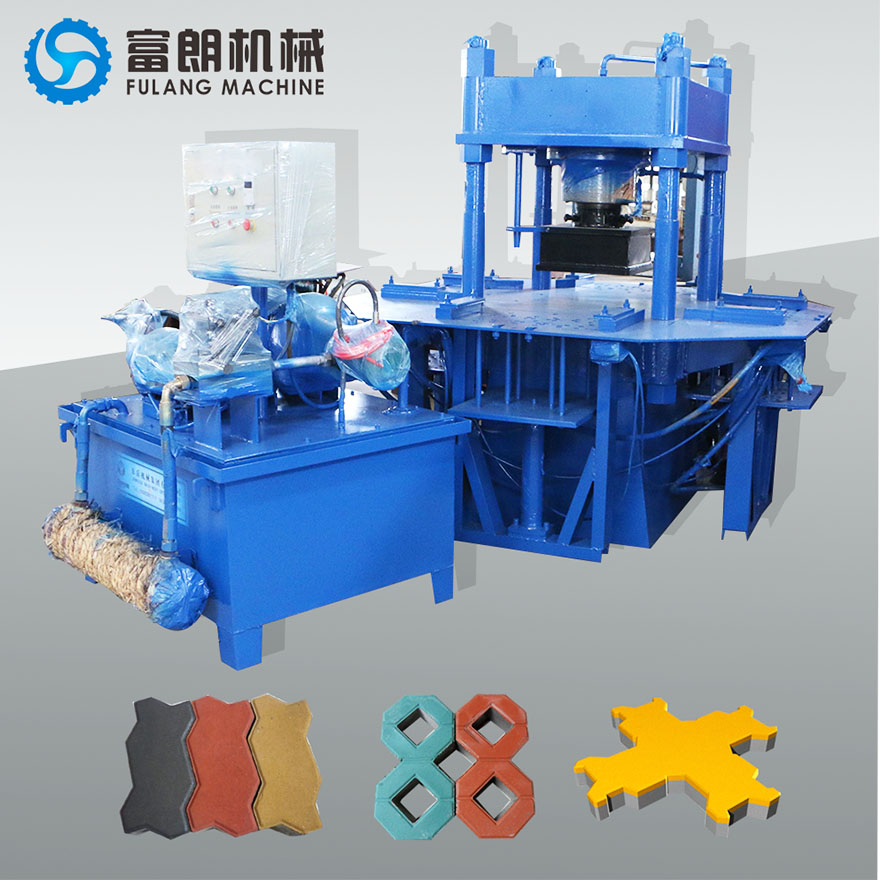 Brief introduction
1. FL150T Hydraulic pressure paver brick block making machine is our hot selling products specialized in making various color paver blocks, this machine to combination of hydraulic pressure and vibration, produce the paver bricks with many different size and shape, the outstanding features as following, the paver blocks with high density, high water permeability and slip resist. It can make many different size and colors pavers, also can produce the kerbstones.
2. This paver 
block machine
 with strong steel structure, the pressure way is down type, the machine max. pressure is 150tons, 4 directions, can make 4 differnt sizes paver one time.
3. Good price, low investment, the workshop only need 60m2, FL150T paver machine is your best choice, and he hydraulic force . It could make different kinds of pavers, square bricks, curbstone, lawn bricks, Dutch bricks, courtyard, residential construction and gardens construction.
4. Formed surface is gantry steel structure special hydraulic formed surface. Pressing way is working way down.
Paver blocks samples this machine can produce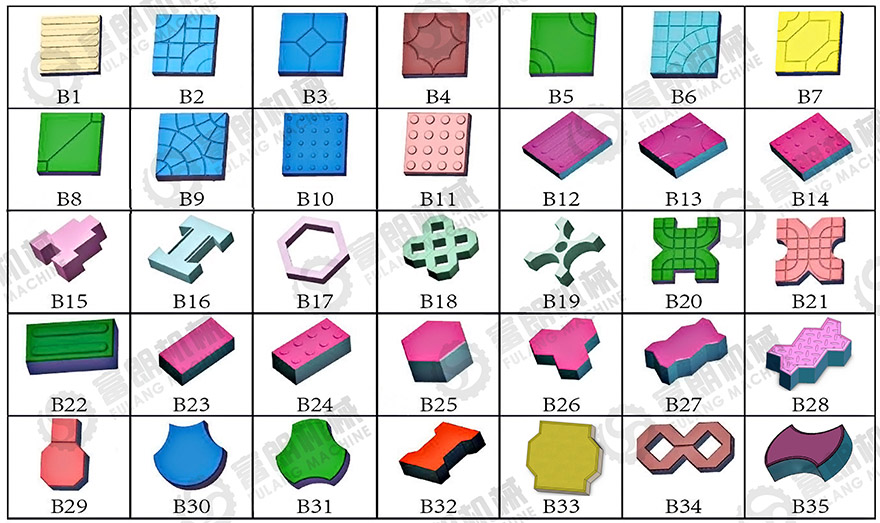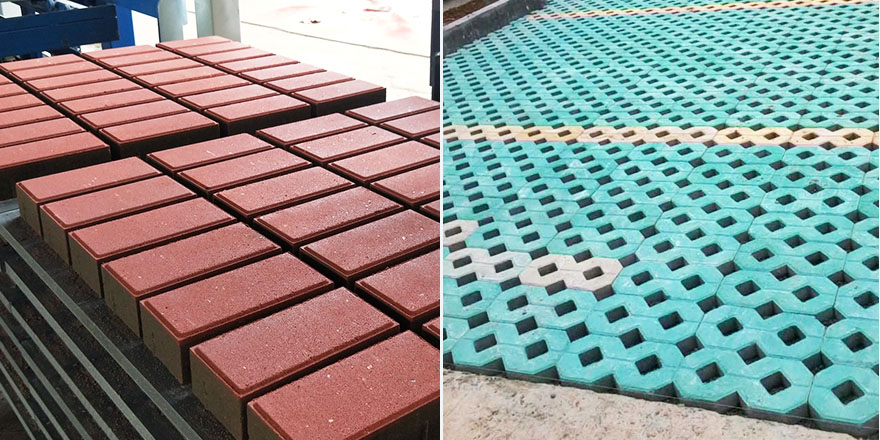 1. FL-150T paving machine are used widely.
2. High strength, anti-friction, anti-permeability performance is good, and convenient construction.
3. Bright color, rich variety.
4. Low cost, great potential benefit.
5. Low investment, good profit, repays quickly, it is the first choice of mid-small investors project.
Main technical parameter
1
Dimension of host machine
1900x1300x1860
4
total machine power
18.5kw
2
Voltage
380/415/440
5
Hydraulic force
150Ton
3
workshop area
60m2
6
Mixer model
JQ350
Theoretical production capacity
No
Size(LxWxH)
Pcs/Shift
1
300x300x50mm
1500-2000
2
225×112.5x60mm
3000-4000
Customer visiting