Description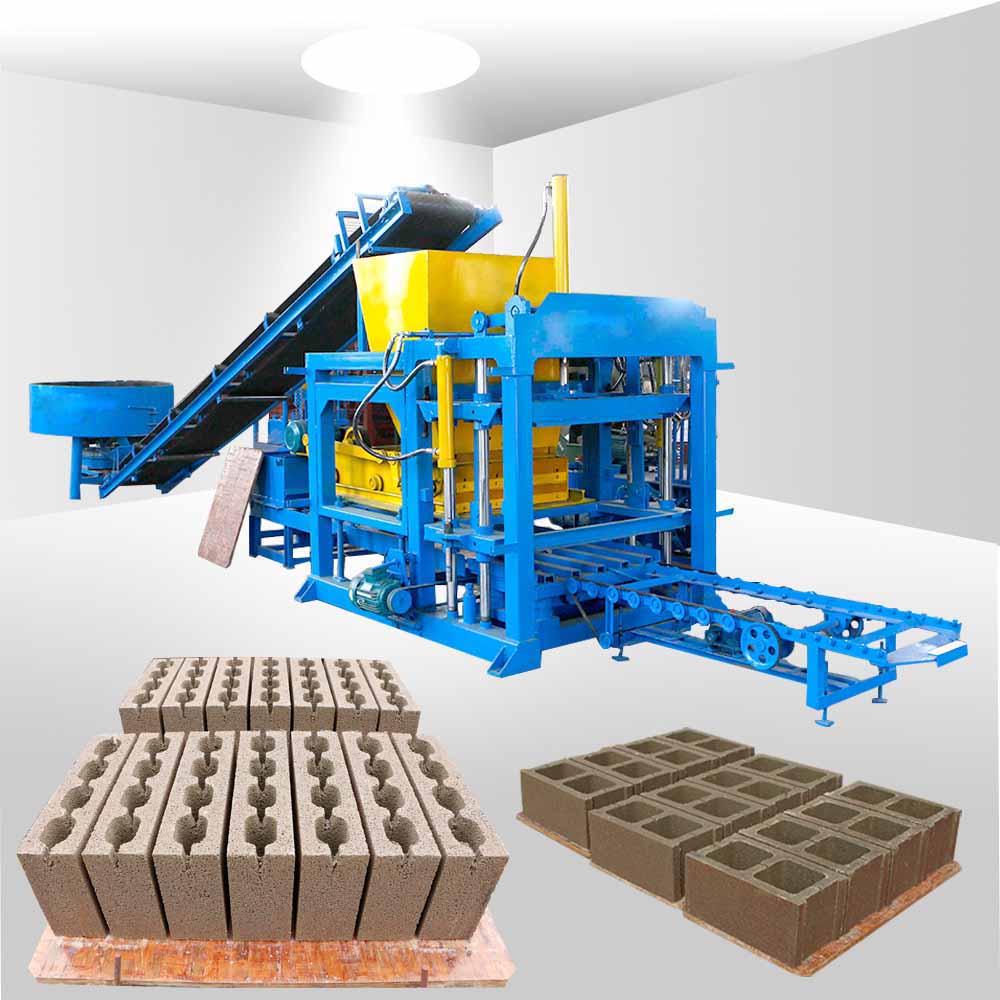 ▶ Main advantage of this fly ash brick machine 
1.QTF4-25 has automatic and semi-automatic cement concrete hollow block brick machine for your choice and it adopts advanced electronic control technology, reliable hydraulic system, mechanical, electrical, hydraulic automatic control in one, simple and reliable operation.
2.QTF4-25 block molding machine adopts the form of high vibration molding, which can make the concrete liquefied completely in 2-3S and ensure the high density of the product. It is especially suitable for producing high strength standard bricks and stacking after forming, so as to save a lot of stacking costs.
3.QTF4-25 fly ash block forming machine adopts advanced vibration technology and arch breaking device, realizes the comprehensive vibration control of materials, and realizes the homogenization and optimization of most materials.
4.The frame of QTF4-25 block shaping machine adopts special double-ended comprehensive output vibration technology, optimizes the layout of the shaker, and makes the exciting force distribute evenly in the shaker.
5.As a professional manufacturer of unburned brick machines, our machines can be used for the production of concrete and cement bricks / blocks, also for the production of fly ash, slag, slag brick materials, installation of different molds, but also the production of various wall blocks. Standard bricks, hollow bricks, etc.
▶ Main technical parameters 
| | |
| --- | --- |
| Dimension of host machine |  3700*2100*2300mm |
| Engine |  Electrical engine |
| Host machine power |  16.35KW |
| Total power |  23.7KW |
| Vibration force |  35.5KN |
| Voltage |  Adapt to your local voltage |
| Shaping cycle |  20S |
| The size of the pallet |  850*550*30mm |
| Weight of the machine | 3T |
▶ Brick samples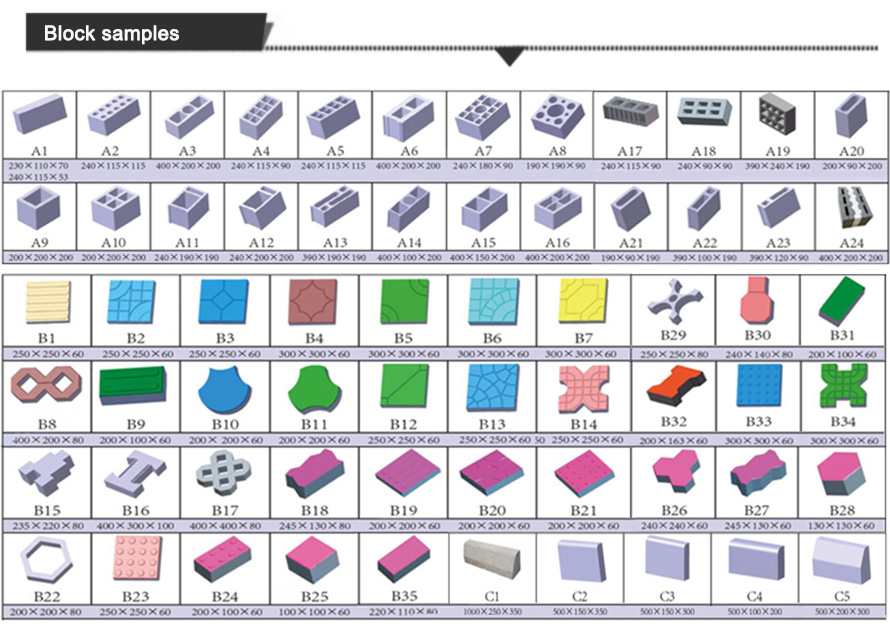 ▶ Customer visiting