Description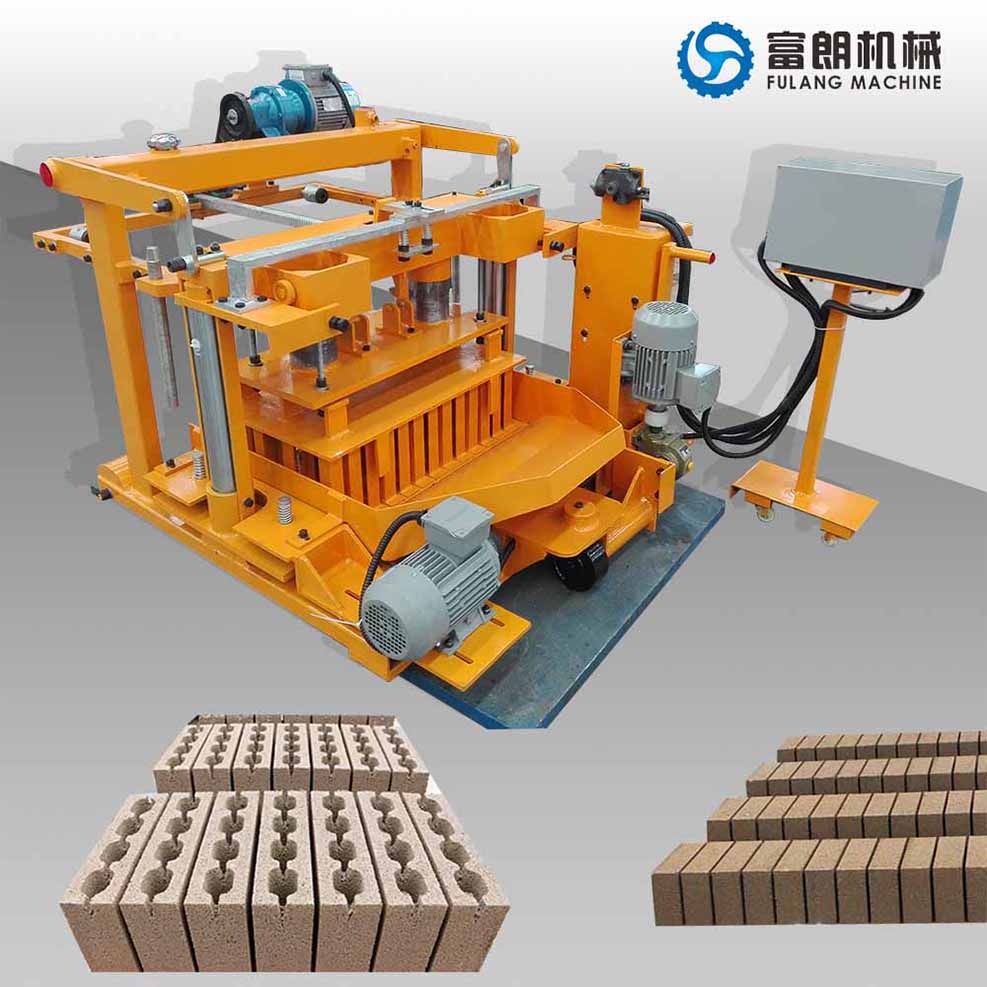 ▶The brief introduction of QTF40-3A.
1.The small hollow block molding unburned 
brick machine
 has the advantages of simple structure, compact structure, simple operation, easy maintenance, less work, high output, low investment and quick return.
2. It is suitable for producing standard bricks. Its strength is higher than clay bricks. After replacing different molds, various blocks can be produced.
3.QTF40-3A small hollow block molding machine can be widely used: slag, sand, gravel, aluminium red slag, electrolytic copper slag, coal gangue, construction waste, fly ash, volcanic slag and so on, rich in raw materials, can be seen everywhere, investment in the construction of factories, extremely convenient.
4.Main parameters of QTF40-3A manual egg laying 
block machine
 as follows:
①Dimension of the machine: 1800*1400*1100mm
②Forming cycle: 30s
③ Weight of the machine: 1.1T
④ Production capacity: 3500 pcs/8 hours
⑤ Motor power: 5.2KW
▶ picture show of this brick machine
▶ Our service 
★Pre sale service:
Accept customer enquiry, determine operation scale according to customer needs, and provide factory construction plan;
Provide customers with project design, process design, suitable for your mechanical equipment procurement plan formulation, timely provide customers with relevant technical documents; according to your special needs, design and manufacture products, for your training technical operators to prepare for the preliminary stage. Integral design and structural design
★After-sale service:
The company sends technicians to the scene to instruct the equipment to install, debug and train operators.
24 hour all-weather telephone service, holiday service.
After-sales service commitments:
① Telephone support
It refers to the customer in the use of equipment in the process of difficult problems or equipment abnormal state, through telephone or fax to the company for technical support and help. After confirming the customer's service request, the company will arrange technical personnel to help the demander locate the fault by telephone within the prescribed time (i.e. response time), and propose solutions to guide the customer to finally diagnose the equipment fault.
② Site support and failure recovery commitment
On-site support refers to customers who encounter difficulties or abnormal conditions in the use of equipment and seek technical support and help from the company by telephone or fax. After confirming the customer's service requirements, if the company can not diagnose and solve the problem by telephone, technical personnel will be sent to the scene immediately to deal with, and ultimately solve the problem.
③ The company's products provide "Three Guarantees".
One-year warranty, life-long maintenance; 24-hour technical consultation to provide technical diagnosis for customers; Maintenance personnel receive timely failure notification, troubleshooting; Assist users to upgrade the system, equipment, mold updates!