Description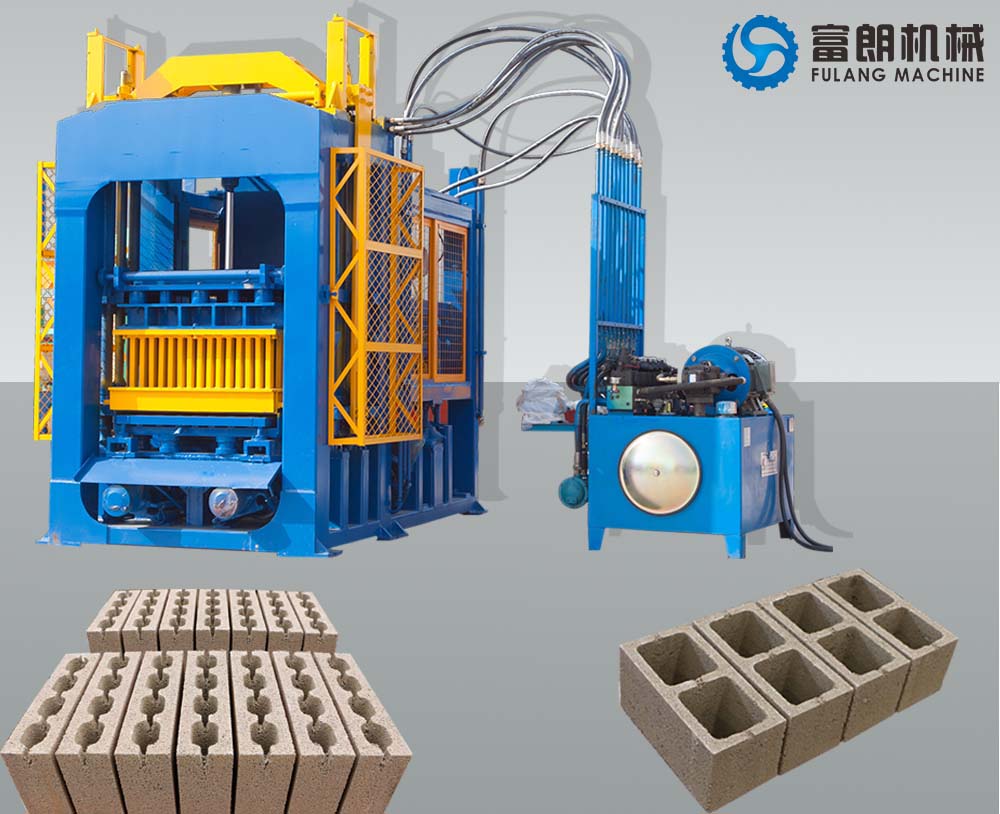 ▶ Main advantages of QTF 6-15 fully automatic brick block making machine.
1. The electric system is composed of PLC control system. It has data input and output. The control system has the function of safety logic control and troubleshooting.
2. Hydraulic system: Adopt double high dynamic proportional valve, automatically adjust oil flow and pressure, ensure the accurate movement between tamping head and die.
3. The heavy duty machine structure is made of high density cast steel with shockproof performance.
4. The four bar guiding system and the long guide bushing ensure the precise movement between the tamping head and the die.
5. The high productivity molding device with 360 rotary forced feed, platform vibration and compression molding greatly shortens the molding cycle. The finished block has good shape and     good quality.
6. Our machines coordinate mechanical, electrical and hydraulic equipment to ensure the reliability and high yield of concrete products.
7. The mold is replaceable and can produce various blocks, bricks, interlocks, pavers and roadside stones of different types, sizes, shapes and colors.
8. The surface layer mixing device can be used to produce pavers with color layers.
▶ Bricks samples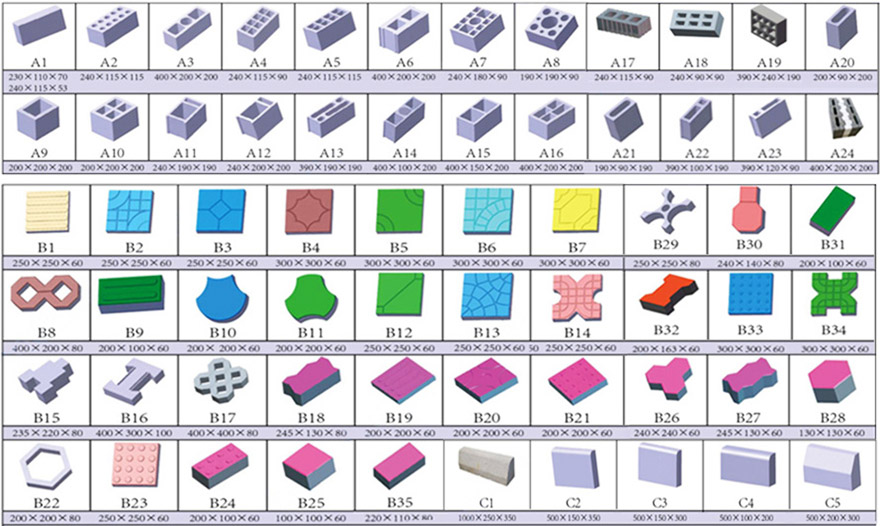 ▶ Our company
Our company mainly produces automatic concrete 
block machine
, high-yield automatic concrete 
block machine
, concrete 
block machine
, high-density concrete 
block machine
 and high-tech concrete block manufacturing equipment. Our professionals use high quality raw materials to manufacture this series of products, ensuring good stability and reliability. The scope of supply is strictly checked by our quality control team before it is put on the market. In order to meet our special needs of customers, we provide a range of sizes and designs.