Description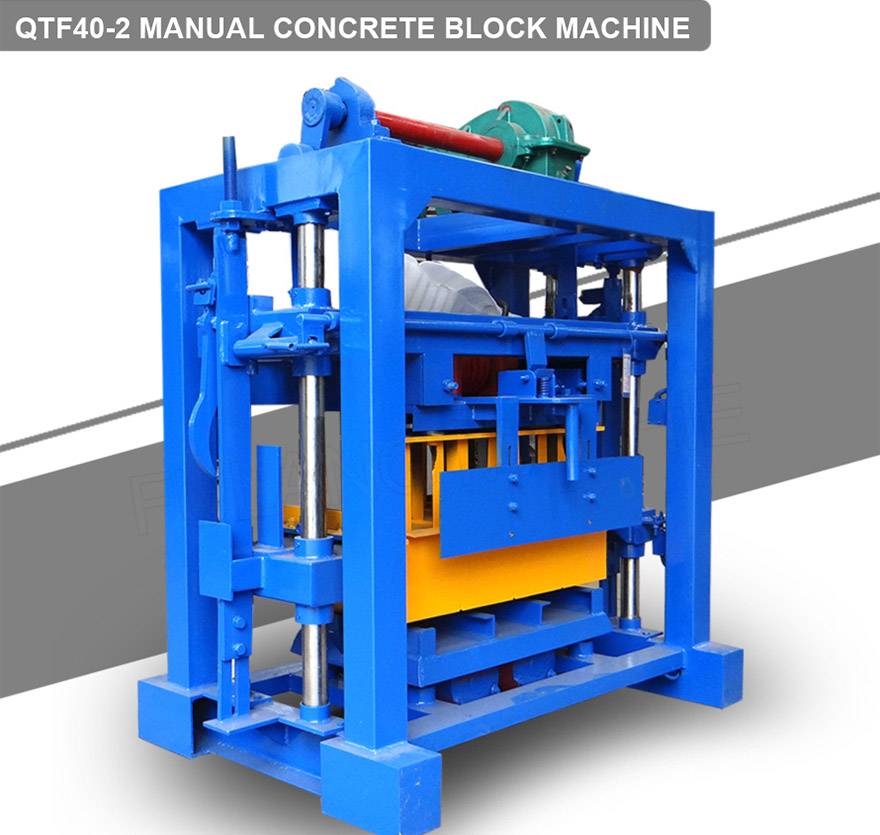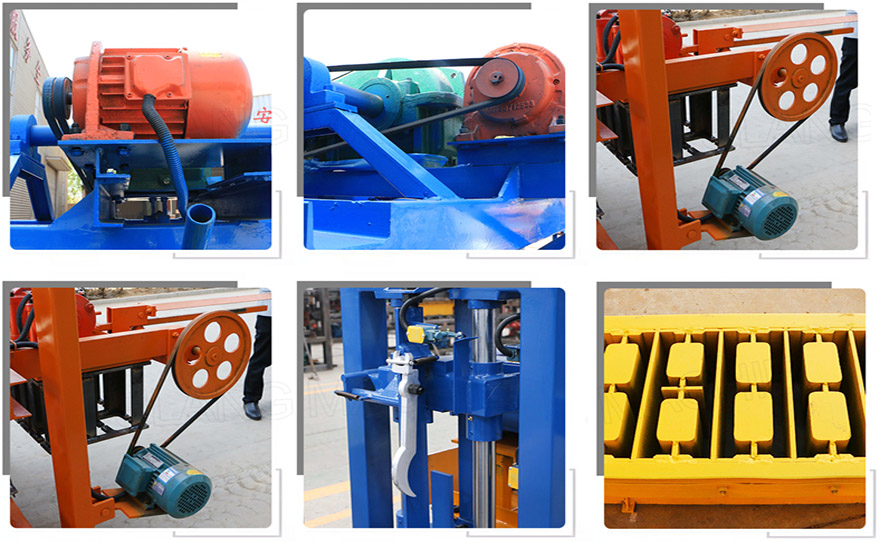 QT40-2 manually operated cement hollow and solid brick machine
QTF40-2, is a cement brick machine. This hollow block making machine Philippines is based on the original baking-free brick machine. After technical improvement, we produce this new type of cheap automatic block machine. Its design is reasonable. The machine is equipped with super vibrators,so that the blocks produced is of better quality and higher compactness.
This machine can produce 2000-3600 pieces hollow or solid block just by changing the mould.
(1) Blocks this machine able to make
 Overall size
 1350x1460x1500mm
 Host machine power
 8.8KW
 Production cycle
 40S
 Vibration force
 30KN
 Pallet size
 850×450×40mm
 Host machine power
 8.8KW
 Machine weight
 1.8T
 Mixer model
 JD350
 Voltage
According to local condition
(2) QT40-2 small concrete block press machine production capacity
QT40-2 Theoretical Production capacity
 Size(LxWxH)
 Pcs/Mould
 Pcs/ Hr
 Pcs/ 8 Hr
 240X115X53 solid brick
 18
 1500
 12000
 400X150X200 hollow brick
 5
 360
 2880
 400X200X200 hollow brick
 4
 280
 2240
We can design moulds according to your requests,produce color blocks


(3) QT40-2 small cement brick making machine equipment list
 No.
  Item
 Quantity
                      Batching system
 01
 JD350Mixer(Φ1.2M)
 1set
                      Block machine parts
 01
 QT40-2 Block making machine
 1set
 02
 Electrical control unit
 1set
 03
 Block mold
 1set
 04
 Manuel trolley
 2sets
 05
 Some spares and tools
1set
(4)QT40-2 small manual cement brick machine advantages
(5) Company Overview

(5) Installation abroad