Description
▶ brief introduction of FL7-10 brick making machine 
1. FL7-10 is fully automatic and hydraulic pressure clay brick making machine,and it can use the mud, soil, clay, dirt as the raw material to make different shape bricks by changing moulds.
2.Its moulding cycle is only 10s, so its production capacity is very high,and for example, it can produce 20160 pieces brick of the commom size.
3.FL 7-10 takes the advanced precise line cutting technology and carburizing heat treatment technology as the core technology to confirm the high quality of the brick produced.
4.The brick moulds are customizable according to customers' special requirement, for example the shape, size, quantity of holes in the brick and so on.
▶ Machine details
Here we show you four parts detailed images of this brick machine : PLC control system, feeding raw material hopper, hydraulic system, brick mould.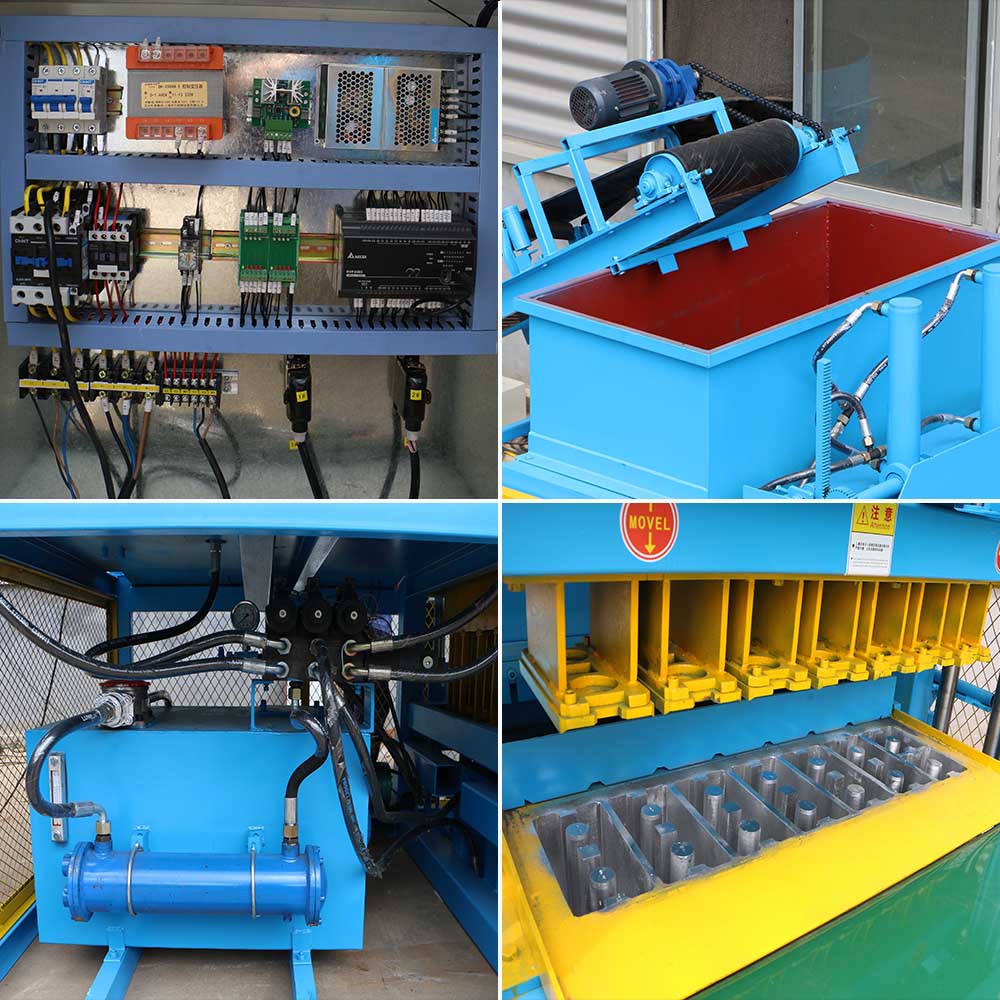 ▶ Customer visiting
Customers from all over the world have visited our factory, and give us thumbs up, so FULANG MACHINERY is your best choice. Welcome to visit us, let's show you the reason why you can choose us.