About the brick machine, many customers can't tell concrete block making machine from clay brick making machine.
The concrete 
block making machine
 use the concrete, cement, fly ash, crushed stone dregs etc. as raw material to produce different kinds of 
hollow blocks
, interlocking pavers, curbstone etc. Like the pictures below.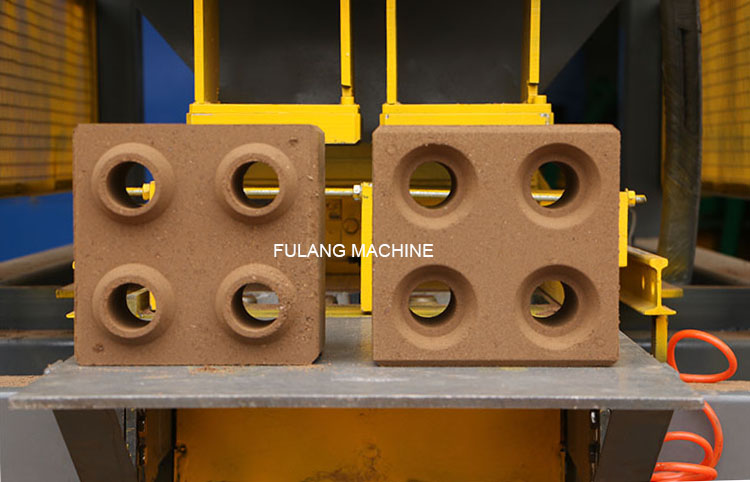 And the clay 
brick making machine
 use the clay as raw material, they always be used to produce interlocking bricks with holes. For example the pictures below.
The block size is customizable according to customers'requirements. So when you want to buy a concrete 
block making machine
, you need to tell us the block shape you want to produce and the production capacity, then we can recommend a suitable concrete 
block machine
 to you. Because we have many kinds of 
block machine
 which have different production capacity for different block size. Some machines are more suitable for some block size and shapes, and they can achieve the best production effect. According to your requirements, we can also upgrade some function. For example want to add the hydraulic pressure of FL5-10 to 100 tons or 200 tons. Some customers hope us upgrade the FL1-20 to FL2-20, which has two heads to produce the bricks and increase the production capacity etc. Our engineer can meet most customers'requirement. As long as you tell us your needs, we will try our best to meet customers.
So don't wait, contact us now if you want to buy a 
brick machine
.