Description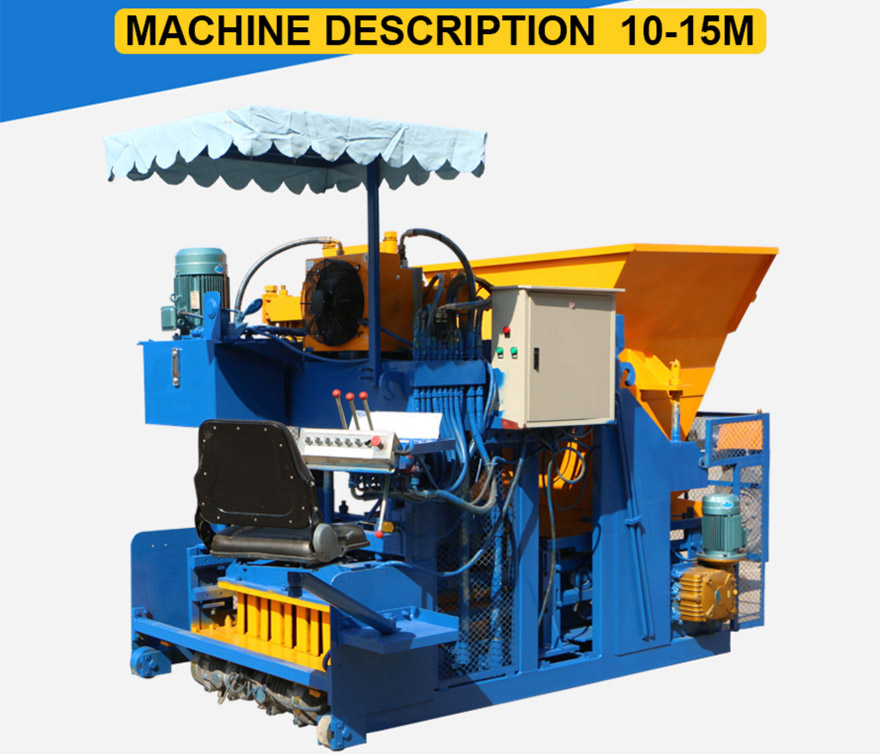 Technological superiority
Intelligent operation
The hollow block molder equipment adopts international advanced intelligent interactive system, visual operation interface, including security logic control and fault diagnosis system.
Hydraulic system
The speed and pressure of hydraulic action are accurately controlled by proportional valves, and all parameters can be set at the operating interface. The main movements of the machine, such as the movement of the shaking table, the lifting of the mold frame and the press head, and the movement of the cloth frame, are driven by the hydraulic system.
Mobile production
The egg laying concrete block machine equipment is equipped with high quality walking wheels, which can realize mobile production. No brackets are needed. Motor drive, stable and reliable.
Precision movement of indenter
The press head of the equipment moves along the large-sized guide axis and guide column through the chain and lever axis, which is safe, stable and accurate.
Multifunctional Distribution System
The system consists of hopper, guide rail, distribution box and lifting system. The unique mould scraper and the mould brush fixed on the cloth box can ensure the surface cleanliness of the brick and the uniformity of the cloth.
Technical Parameters
Dimension
3150X1800X2400mm
Weight of host machine
7.8T
Demold method
Hydraulic pressure
Host machine power
16kw
Voltage
Adapt to your local voltage
Vibration frequency
50-70Hz
Shaping cycle
10-15s
Mixer model
JS 500

Hollow, solid, block and paver samples
This machine can produce different kinds of blocks just by replacing molds. and the molds are customizable according to customer's requirement.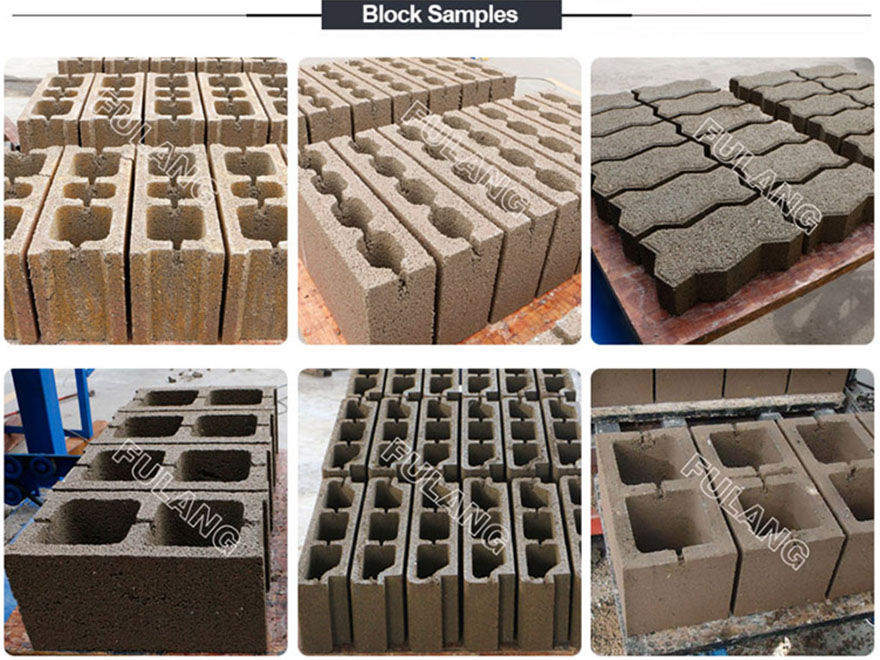 Customer visiting