Description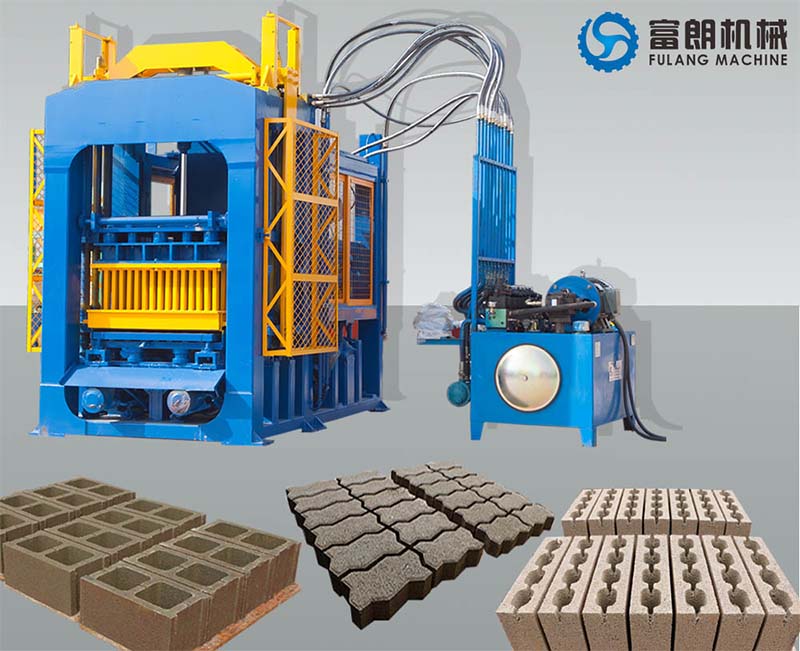 ►Brief introduction of this automatic cement bricks making machine price
QTF8-15 is a fully automatic 
block making machine
 production line. It is designed, developed and manufactured on the basis of fully absorbing advanced technologies and processes at home and abroad and combining with actual application requirements of users. High technology products integrated with machine, electricity, liquid and high frequency vibration.
1. World advanced technology support: all key electronic control components, motors, reducers and hydraulic and pneumatic components are made of well-known foreign products, so as to guarantee the high reliability of equipment operation.
2. Perfect design concept: the equipment is more user-friendly in terms of appearance design, structure design and convenient operation, and adopts imported PLC program control, which is more suitable for users' use requirements.
3. High degree of automation: fully automatic production of feeding, mixing, molding, conveying and stacking processes can be realized.
4. Advanced hydraulic technology: YUKEN's hydraulic control main parts and seals are adopted, and the proportional valve with high dynamic performance can adjust the oil quantity and pressure according to different working requirements, so as to accurately control the action of key parts.
5. Versatility functions: different concrete blocks can be produced by changing different molds: standard brick, porous brick, paving brick, kerb stone, etc. In addition, we can produce a variety of colored road brick or ground brick by adding the secondary fabric device. Brick shape can be customized, wide application range.
6. Environmental protection: no waste residue, waste water and harmful gas are generated in the production process, meeting the requirements of environmental protection.
7. Abundant source of raw materials:
 fly ash, waste construction waste, slag and bottom slag can be used as raw materials for brick production. It greatly reduces the cost of investment and increases the profit.
►Machine details show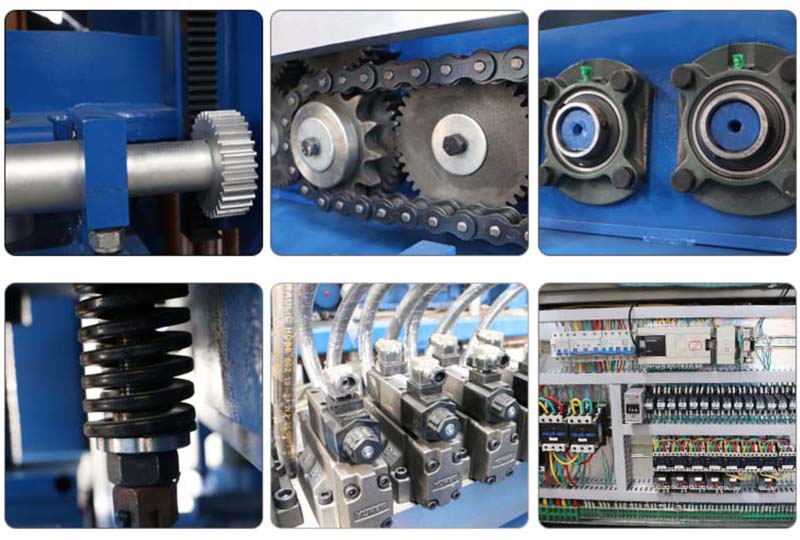 ►Technical parameters and theoretical production capacity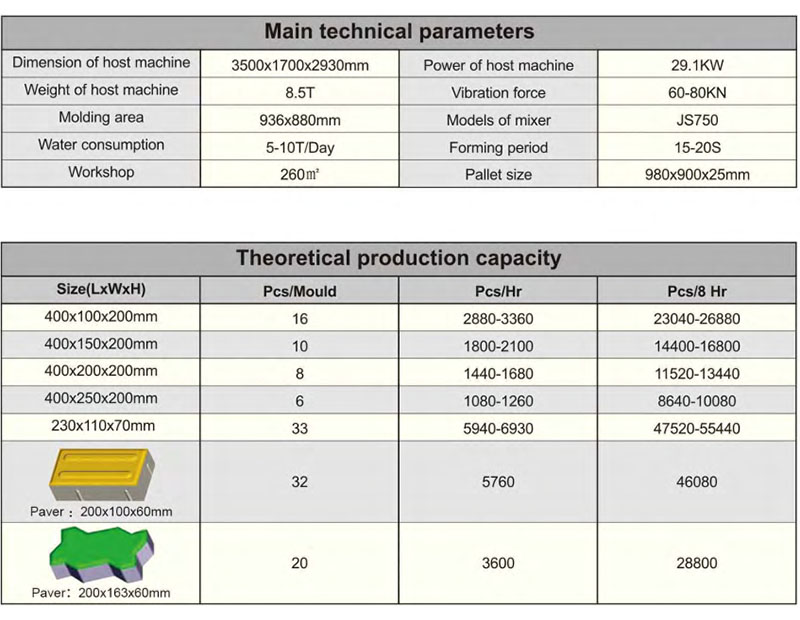 ► Different brick samples 
The following is only part of bricks for your reference, if you have other special needs we can customize other brick for you.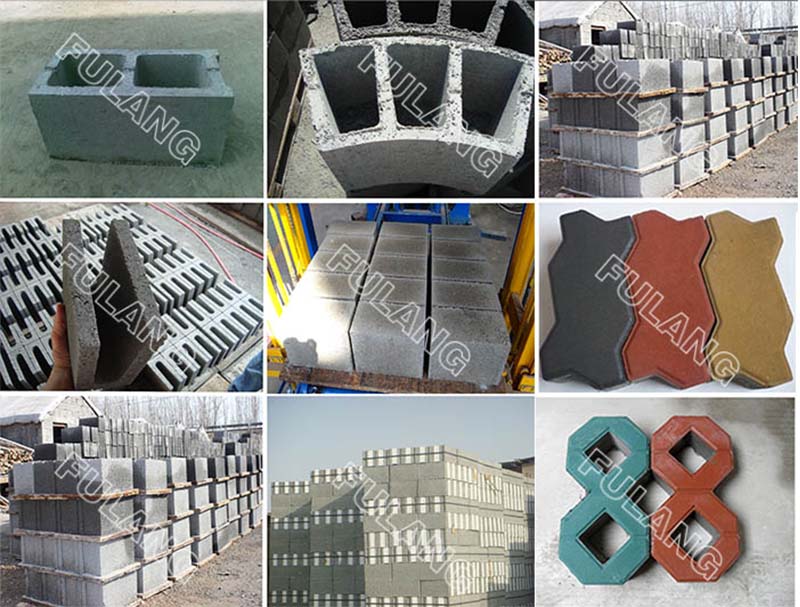 ► Customer visiting