Description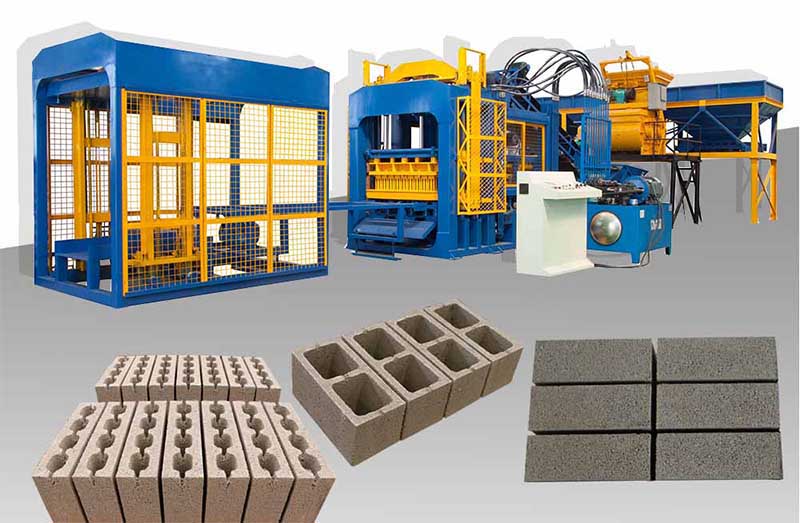 ►The main advantage of this automatic fly ash brick machine
1. Raw materials and welding: according to international CE standards, high-quality raw materials are selected and carbon dioxide protective welding is adopted, which ensures the solid structure of the machine and stable operation mechanism.
2. PLC control system: it adopts the international advanced mitsubishi control system and combines with the original machine's internal independent control system to ensure an efficient and stable operation state.
3. Hydraulic molding system: YUKEN hydraulic molding system is specially customized according to the features of our machines and machines, which ensures that the bricks produced are resistant to pressure and wear and have high density.
4. Motor and electronic components: adopt Siemens motor and electronic control components of schneider.
5. High-quality mold: the perfect mold made by international advanced technology, carburizing heat treatment and wire cutting technology is not only long in service life, but also accurate to 0.05mm in size.
One machine can be equipped with a number of molds, by replacing different molds to produce different brick shapes.
The operation is simple
6. Perfect after-sales service system: with professional technical team, we will solve all pre-sales and after-sales problems for you in a more efficient and convenient way, leaving you free from any worries.
► Different brick samples 
The following is only part of the brick for your reference, if you have other special needs we can customize other brick for you.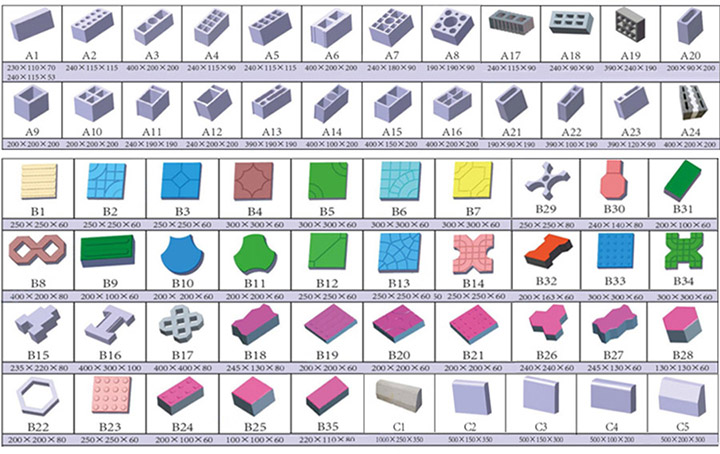 ►Technical parameters and theoretical production capacity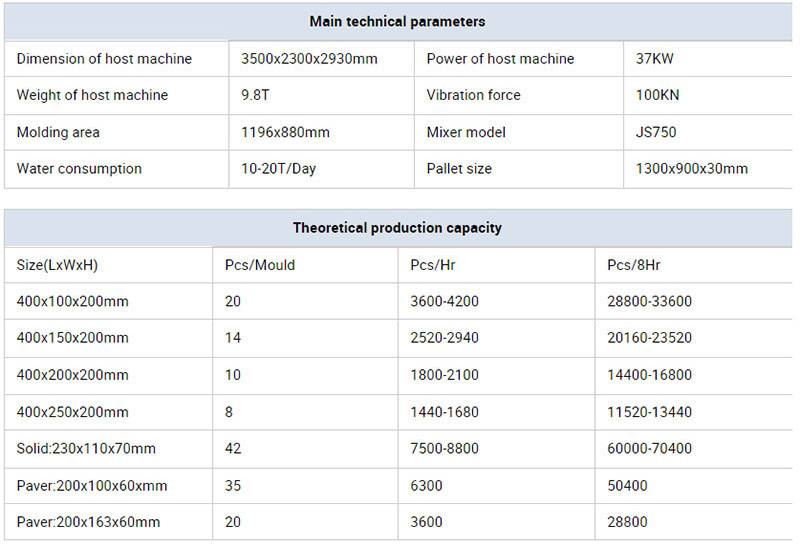 ► Our workshop