Today let see a briefly small production line with a low price. It is FL2-25.
You can say FL2-25 is a semi-automatic brick machine, and also you can see this machine is a small automatic brick making machine production line.  Because the buyer can choose just one host machine, and also can choose all the accessories to make production line. Certainty, you can choose just some accessories according to your need and budget. So buying this brick machine is very flexible. These accessories are a material crusher, a material mixer, two convey belts for conveying the material.  One convey belt is to connect the crusher and the mixer, and the other is to connect the mixer and the host machine.
FL2-25 is a clay brick-making machine. It can produce interlocking soil bricks with different holes and hydraform bricks.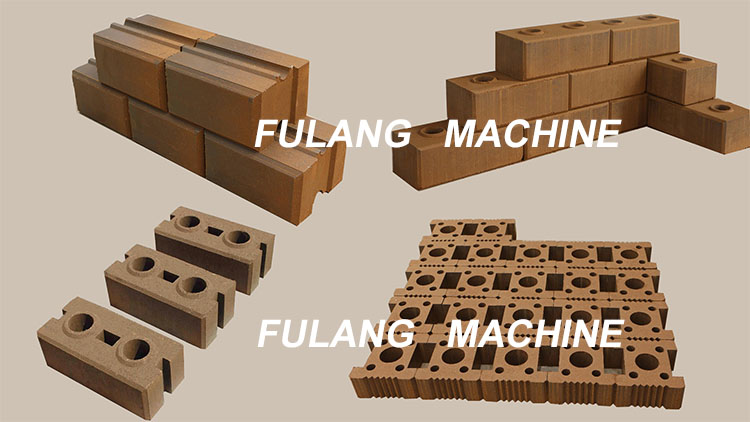 1. Production capacity: FL2-25 compressed earth brick making machine has a short forming cycle, high production capacity in a short time, small investment, and large production capacity.
2. Investment: small investment and large profit.
3. Motor: the motor type has the characteristics of a stable power brand, a well-known brand of the vibrator, the long service life of the machine, etc.
If you need this brick-making machine, please contact us!